About Us
iKnowledge provides educational solutions that help clients eliminate knowledge and skills gaps. We provide our solutions across all industries primarily focusing on Product Lifecycle Management (PLM) applications such as Siemens NX/Teamcenter.
iKnowledge educational solutions enable our clients to achieve the most from their chosen PLM information system and are divided into 3 categories.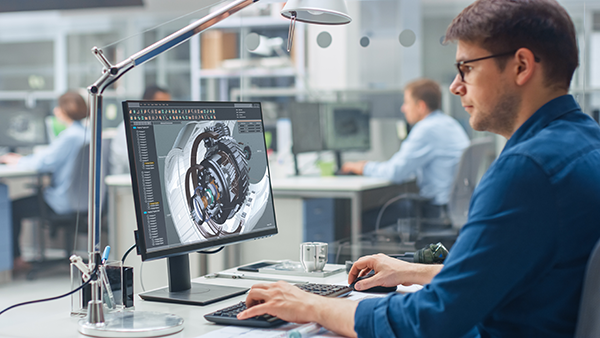 Instructor Led Training (ILT)
A Comprehensive ILT Solution
Whether your training content is tailored, off-the-shelf or custom developed, iKnowledge delivers a comprehensive ILT solution.
Virtual Training
Highly Interactive Classes
Our virtual classes are designed to be highly interactive and are taught by seasoned iKnowledge instructors, who are also experts at working in the virtual environment.
Instructional Design
Customised Training Solutions
Our learning and development specialists design fit for purpose training solutions on any topic based on knowledge and skills gaps.
Areas of Expertise
For decades, the iKnowledge industry experts have been providing training solutions to clients using Siemens NX and Teamcenter products alongside other PLM tools and technologies.
Our instructional design solutions have no boundaries. Whatever your topic, whatever your knowledge gap, we will design a solution for you.
We offer clients' training or instructional design solutions in any of the following key areas.
Product Lifecycle Management (PLM)
Computer Aided Design (CAD)
Computer Aided Manufacturing
(CAM)
Computer Aided Engineering
(CAE)
iKnowledge
Our team's industry application experience coupled with knowledge delivery qualifications makes iKnowledge a low risk, go to team, for clients who have PLM related educational gaps and challenges.
The iKnowledge team have been together for more than a decade and have developed methods and styles of working driven by the hunger to help our clients get the most from their chosen applications.
The professionalism and depth of subject matter knowledge that has been accumulated by the team allows our clients the confidence that they are dealing with a team who truly knows how to apply the technologies to their individual product challenges.
All of our team are qualified in the areas of engineering and knowledge delivery and take a genuine interest in the betterment of clients' knowledge.
We have the ability to solve problems along with the personalities and professionalism to work with all of our clients to find a solution to any educational gap.